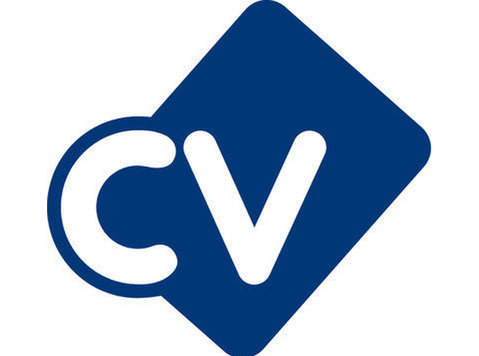 Calling all experienced recruitment professionals. Are you ready to take your career to the next level?
Work for us and you'll get to work for one of the world's top providers of tailored Recruitment Process Outsourcing (RPO). RPO is when a company transfers all or part of its permanent recruitment to an external provider and can act as an extension of a company's HR or Resourcing function, sitting on site with the client providing a holistic hiring solution. An RPO provider can deliver the necessary staff, technology, and methodology needed to fulfil a client's recruitment requirements.
Resource Solutions is a global leader in Workforce & Advisory solutions, helping some of the world's leading companies to recruit the talent they need to succeed. We offer our own people incredible career opportunities as part of a fast-growing global business with an inclusive culture, high-profile clients, a constant drive to innovate and a laser-focus on recruitment excellence.
Resource Solutions and the Client
We have worked in partnership with our clients supplying recruitment services globally since 2007. Our consultative service focuses on partnering with our clients at a strategic level, ensuring that we provide a high level of relationship management and market insights to key stakeholders and hiring managers. Operationally, we are responsible for delivering the following core services through our delivery teams in Manchester.
Permanent, temporary and contractor recruitment across all levels and business areas (RPO and MSP)
Advisory services including diverse hiring, assessments and employer brand and experience
About the Role:
Our On-boarding Coordinators offer a candidate concierge service to support the on-boarding process by managing all administrative functions connected to the on-boarding process including
Tracking and receiving all on-boarding requests
Initiating all pre-employment screening
Updating the relevant systems
Responsibilities:
Engaging with Recruitment Partners, Client's HR and the necessary vendors in conducting the on-boarding process for candidates that are aligned to the front office
Generation of offer letters and new hire paperwork whilst ensuring quality control and relevant signatories internally.
Tracking and receiving all on-boarding forms and initiating background screening checks with the Pre-employment Screening provider
Coordinating medical and criminal records checks for permanent staff
Updating the client relevant systems in a timely manner ensuring that all information is accurate.
Liaising immigration providers when required
Liaising with the off-site team on the payroll processes
Overseeing final transfer and handover of on-boarding file to the client's HR team ensuring that all SLA's are met and/or exceeded
Offering a white glove/ concierge service to senior level candidates as required
Organizing and delivering new hire orientation
Ensuring that all communications to candidates reflect the clients values' at all times.
Communicating with and updating key stakeholders across the business regularly on all in-progress candidates
Completing any other tasks as requested in relation to the on-boarding of permanent hires
Working to set time frames for daily and weekly deadlines.
Ad hoc projects as requested
Basic Qualifications:
Experience in a high volume administrative/customer service functions
Experience working in multiple computer systems/applications simultaneously
All MS office tools including MS Word and Outlook skills
Excellent verbal and written communication skills
Preferred Qualifications:
Experience working in a RPO environment
Previous experience working with applicant tracking systems
Financial Services, Banking, Professional Services experience highly desirable
What we offer you in return?
A unique opportunity to drive projects such as Employer Branding, Talent pipelining, Recruitment Innovation, Candidate Experience
A track record of high performance and an ability to deliver excellent results consistently is key. In return for your hard work, you'll be offered a competitive top salary and benefits package with bonuses/commission and fantastic incentives programme
Private medical insurance
A fantastic training and development programme
Volunteer time off
The opportunity to partake / qualify for our Global incentive weekend
Employee wellbeing through various programmes
You'll have plenty of opportunities to progress your career, both in your country and other locations around the world. That's the benefit of working for a large global organisation. One that is at the forefront of recruitment innovation, a specialist in RPO and MSP
Resource Solutions - Leading recruitment outsourcing provider
Want a global career with no limits? We are the solution
Apply now