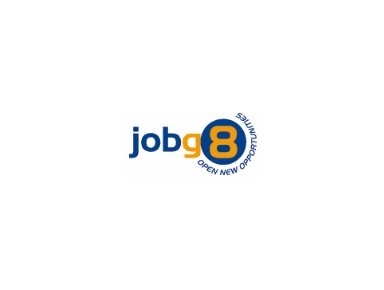 RPA Technical Engineer/Architect
Long Term Contract (12 months +)
International Travel Group - Dubai, United Arab Emirates
As an established and trusted recruitment partner to this global organisation serving over 60 countries worldwide, we have been asked to assist with the recruitment of an established architect-level RPA Technical Engineer.
The Role
-Assessment of RPA opportunities, Technical feasibility assessment, Current State and Future State design of Business Processes, recommendation of tools and products needed to address cognitive challenges (OCR, NLP, Unstructured data) in process automation
-Program and Project level Estimation of resources, Cost, Benefits and FTE Savings, estimation on Infrastructure needs like number of licenses, number of Servers and number of VMs
-Troubleshoot and design technical work arounds for difficult automation problems
-Due diligence of Technical Risks associated with automation and the mitigation plan
-Proof of Concept (POC)/Prototyping initiatives
-Deployment and troubleshooting RPA platform issues
-Review of developed RPA solution to ensure implementation readiness in terms of quality
-Train and mentor team members
-Automation architecture design and upkeep - liaising with IT stakeholders to ensure infrastructure is aligned with automation requirements
-Tool management - Manage versioning at enterprise level, manage scheduling and monitoring of deployed automations, take ownership of maximizing value from automation licenses.
Requirements
-10+ years IT experience with .NET solid background (hands on)
-On hands experience with cloud and Mainframe deployments
-4+ years in RPA and at least 2 years as architect in RPA with leading tool of Automation Anywhere/UI Path. Tool certification mandatory.
-Should have owned technical stack for 3+ enterprise level RPA engagements.
-.Net technical a must and should have carried out .NET implementations in multiple projects
-Documentation and presentation skills with MS Office
-Structured problem-solving skills
-Ability of interact with senior management and drive communication
-Experience with RPA architecture design and CoE setup.
This organisation wants to attract the best talent for this 12 months long term rolling contract opportunity. This is why the successful candidate will benefit from a competitive monthly rate paid tax free and 22 days paid holiday, in addition to 10 public holidays. You will also be eligible for medical insurance and an end of service gratuity bonus. If required, you will also be issued with a residence visa free of charge.
Suitable for; RPA Architect, Lead RPA Consultant, RPA Expert, RPA SME, Senior RPA Consultant, Senior RPA Engineer, RPA Subject Matter Expect
Deerfoot IT Resources Ltd is a leading specialist recruitment business for the IT industry. We will always email you a full role specification, name our client and wait for your email authorisation before we send your CV to this organisation. Deerfoot IT: Est. 1997. REC member. ISO certified..Each time we send a CV to a recruiting client we donate £1 to The Born Free Foundation (charity no. ).
Deerfoot is acting as an Employment Agency in relation to this vacancy.