Company:
Elite IT Recruitment LTD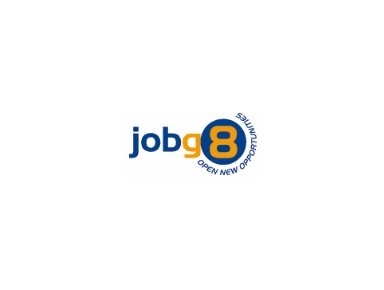 D365 F & O Functional Retail Consultant - 12 month contract - DUBAI
We are urgently recruiting for skilled D365 F & O Functional Retail Consultant to work on a 12 month contract in Dubai.
MSPDYNX - Retail Functional Consultant - MS Dynamics AX/D365 F&O
Skills & Experience
Required
4 years bachelor's degree or foreign equivalent required from an accredited institution. Will also consider three years of progressive experience in the specialty in lieu of every year of education
At least 6-8 years of experience in Microsoft Dynamics D365 FO/Dynamics AX/ERP as a Retail consultant.
Should have 2-3 full life cycle implementations experience.
Experience working with D365FO in business analysis or functional consulting in multiple functional areas of ERP Business Processes, functional design, testing, UAT and support experience
Strong proficiency across areas of Retail including Store operations, configurations, Sales, Purchase, Inventory and Product Master and related best practices.
Ability to understand and use advance analysis methods to identify and resolve complex client scenarios
High impact Communication skills
Business Acumen
Customer Orientation
Preferred
Working with Agile projects
Strong domain knowledge of Retail industry
Responsibilities:
As a Functional Consultant, candidate will be an expert contributing to different phases of the D365FO ERP implementation project or support project
Candidate will be intensely involved in requirements gathering, analysis of requirements and propose D365FO solution with product best practices
Candidate will also play an important role in the translating the requirements and solution to development and final validation.
Candidate will be required to prepare the Function requirements documents, Function Design Documents, User manuals, Gap fit etc.
Candidate will be required to prepare test strategy, test plan, test execution and troubleshooting of developed solution
Candidate will be required to create training plans and training client teams for developed solution
Incase of support project - understand the issue reported, analysis and propose fixes on D365FO solution
Candidate will guide teams on project processes, deliverables and contribute to the proposal development, internal capability building and marketing support. Candidate will have the opportunity to shape value-adding consulting solutions that enable our clients to meet the changing needs of the global landscape.
Please send your CV and one of out team members will be in touch ASAP.
Over 15 years Global Niche IT industry experience, with a particular focus on D365 (Dynamics AX and Dynamics CRM), Azure, PowerApps, SharePoint, BI, SQL, .NET and Full Microsoft Stack, Java, J2EE, SAP and Oracle.