Company:
FairPlay Engineering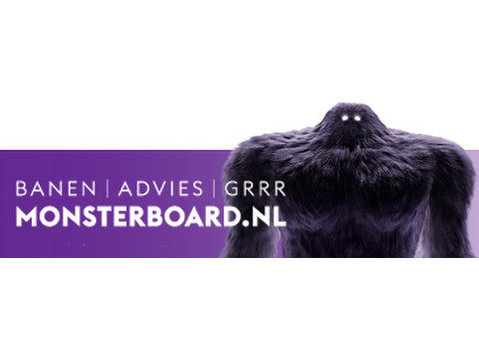 For our clients Benelux office in Haarlem we are currently looking to hire a fulltime Account Coordinator! Organization FunctionAs our new Account Coordinator your main responsibility is to oversee everything that is related to enhancing our relationship with our Key Account and its value chain partners (VCPs).You coordinate and organize cooperation to the benefit of these clients in the Benelux region and you will act as the central point of contact internally towards other Business Units and the Headquarters for all operational matters. Due to the complexity of this role, your day-to day activities vary and will contain the followingresponsibilities:
Sales & Relationship Management
Co-responsible for operating the Key Account Plan;
Provide high quality, professional and consistent service to our Key Account and its VCPs;
Follow up plans to enhance local and international service levels, supply agreements, product information, introduction of new products and manage day-to day-business tasks;
Develop a close working relationship with our Key Account and its VCPs by understanding the client's business to expand and strengthen our partnership;
Assess and implement value propositions;
Identify sales opportunities;
Maintain CRM and provide administrative support;
Travel occasionally within Benelux.
Project Management
In collaboration with Key Account Manager responsible for (international) project and management support;
Coordinate and administrate new item requests and quotations and effectively liaise with internal and international departments.
Performance Management
Prepare quarterly and annual sales forecasts;
Manage (scheduled) interactions with VCPs;
Co-manage (stock)planning based on forecasts to ensure supply;
Prepare and present performance against KPIs.
Cooperation and communication
Play a crucial role within the organization with positive, customer focused and professional communication with key customers and colleagues;
Initiate and participate in (international) meetings on a regular basis.
Requirements
Bachelor degree or equivalent;
2-5 years working experience in a similar role;
Excellent knowledge of MS Office (excel), ERP and CRM;
Strong interest for technological manufacturing industry.
Team player with strong communication skills;
Able to coordinate and set priorities independently and in consultation with Key Account Manager;
Eye for detail, excellent organizational skills and an analytical thinker;
Result-driven; problem solving skills and you work well under pressure;
Hands-on, dedicated and a healthy dose of perseverance;
Proactive and positive attitude, critical thinker and self-motivated;
Excellent language skills (spoken and written) in Dutch and English;
InformationBenjamin Croonen