Company:
Connetix Nederland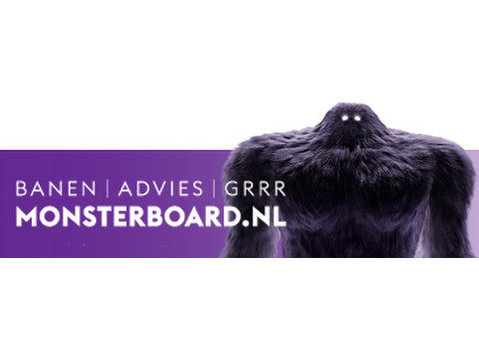 Through decades of experience, the company manufactures and markets industrial High-Tech machines worldwide.CompanyOur company is a market oriented organization of Asian Origin, founded in Europe begin 2000. Their business is to develop and distribute ( new ) products based on their high tech machine technologies. The market which the company operated focussed on three segments; billboards and publicity materials, Industrial- and Textile products. The company develops the complete high tech product range, both software and hardware.The company is market oriented organization of Asian Origin, founded in Europe begin 2000. They develop and distribute ( new ) products based on their high tech tecnologies. The company develops the complete product range for all high tech product lines, both soft- and hardware. Are you curious?Department and working atmosphereThe Technical Support department consist of a total of 25 technical and support members. The organization is growing and that's why they want to expand their permanent team with a passionate new colleague. Are you that person?
Job DescriptionWhat are you going to do as a Technical Project Specialist?
As a Technical Project Specialist you are responsible for your area dealers. They need support for their local high tech machinery, In cooperation with the organization you ensure optimal results. Your tasks and responsibilty as Technical Project Specials are:
Organization and hosting technical trainings for dealers and distributors;
Installation, operating and dismantling of machines for exhibitions;
Advising customers about specific applications and supporting sales during the show;
Direct support to dealers and distributors by onsite interventions; ( during COVID-19 period Online )
Email and helpdesk technical support;
Analyze and clarify tecnical customers requests;
Refurbishing of second hand machines; ( inspection and repair of returned machines )
Checking and approving warranty claims from the dealers:
Supporting technical customer service with questions about delivery conditions and availability of parts;
A challenging position with an excellent 6-month induction program.
Job Requirements
Job requirements
Bachelor electronics or mechanics of HTS level gained through work experience;
Fluent written and oral communication skills in English and preferably in another European language;
Proven knowledge of Adobe package ( illustrator ) and CorelDraw graphic software;
More than average IT skills gained through trainings of schooling;
Experienced in direct B2B high tech environment;
Experienced in exhibitions and presentations;
Candidate profile
ProfileYou are a flexible teamplayer, focus on technical services and results, Excellent communication skills is a must, you are a eager and fast leaner. Passion, high motivation and Drive are the most important requirements for this challenging position. Important to know: you live in The Netherlands.
Salary and Benefits
In this role the company offers you a lot of space to develop yourself. A position for 40 hours a week. The organization is easily accessible by car, bicycle of public transport. The terms of employment are:
Startsalary between € 2750, - | € 3250, -; ( depending on experience and level )
Public transport costs ;
20 holidays;
Retirement plan;
Excellent development changes;
If you have any questions, please contact Revelino Azzaro, or sent a WhatsApps message to
. I hope to see you soon!