Industry:
Catering & Hospitality
Area/Neighbourhood: Sliema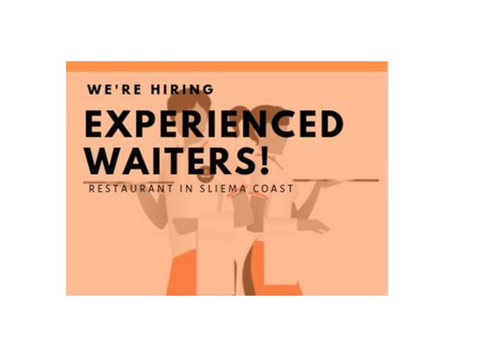 Restaurant in Sliema is looking for Waiters or waitresses for a long term contract. Must be clean and organized. Must have experience: he /she is required to have a minimum of 2-years experience working in a restaurant and in a busy environment. Willing to work flexible hours including weekends.
On this job, you will need to work quickly and calmly when under pressure. We need a team worker willing to work, we are young smiling people working together and the new waiter needs to be in the same good attitude to join the team and make clients happy. He/she should be able to communicate very well in English and the knowledge of Spanish is an asset. He/she needs to possess an EU passport or a valid work permit to work in Malta immediately. The work contract would be for at least 12 months.Interested applicants should email CV.  Msg or emails only, please