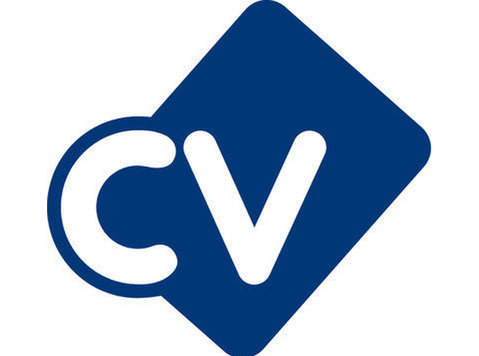 FRENCH SELECTION UK
Deutschsprachiger Vertriebsleiter (Bahn)
Gehalt: grund gehalt €45,000 pro Jahr + Bonus + Firmenwagen + ausgezeichnete leistungen.
Ort: Deutschland
In reiseentfernung von einem Internationales Flughafen Berlin, München, Bonn, Düsseldorf, Frankfurt, Stuttgart
Ref: 5262G3
***Bahn Sektor wichtig**
VIEW JOB DESCRIPTION > APPLY NOW: Please visit the French Selection UK website, vacancies section, search job reference: 5262G3
Applications submitted on our website will come to us in the correct format, which means they will be processed faster & more efficiently by our team of consultants.
Die Firma:
Unser Kunde ist ein weltweites und expandierendes Britisches Unternehmen.
Hauptaufgaben:
• Unterstützung des Sales Director beim Aufbau, Pflege und Entwicklung von Beziehungen zu neuen Kunden und Partnern (DACH-Region).
Die Rolle:
• Aufbau, Entwicklung und Pflege der Beziehung zu neuen und bestehenden Kunden (Agenten, Distributoren...)
• Die erstellung und umsetzung von Maßnahmen zur entwicklung von neuer Märkte also auch zur der Steigerung des Marktanteils in bestehenden Märkten
• Der Verwaltung and Bereitstellung von Ausbildung von Agenten / Distributoren
• Verwaltung von Projekten, Erstellung von Ausschreibungsunterlagen und Angeboten in Verbindung mit den kaufmännischen und technischen Abteilungen
• Analysieren Sie Marktberichte und andere Dokumente, un neue Geschäftsmöglichkeiten zu identifizieren
• Teilnahme an Messen und Ausstellungen ( hauptsächlich Europa, manchmal auf anderen Kontinenten)
• Kunden und prospekte Kunden besuchen
• Regelmäßig des Hauptgeschaftstelle besuchen und auch des Werksgeländes in Großbritannien
• Berichte bereiten wie: Umsatzprognose, monatliche Berichte, Besuchsberichte usw.
• Ausgezeichnete Kunden dienst liefern
Der Kandidat:
• Fließend in Englisch und Deutsch in Wort und Schrift
• Bahn hintergrund ist wünschenswert
• Nachgewiesene Erfolgsbilanz und Erfahrung im Export von Geschäft zur Gerschäft-Verkäufen ist WICHTIG
• Guter Kommikator
• Starker kaufmännischer Scharfsinn mit enthusiastischer Einstellung
• Flexibel bis zu 50-60% Reisen erforderlich
• Sauberer Führerschein & Passinhaber
Basic : €45,000 pa + Bonus + Company Car + Excellent benefits
French Selection UK - The leading recruitment consultancy specialising in the placement of French, German, Spanish, Italian and Russian speaking professionals and executives throughout the United Kingdom