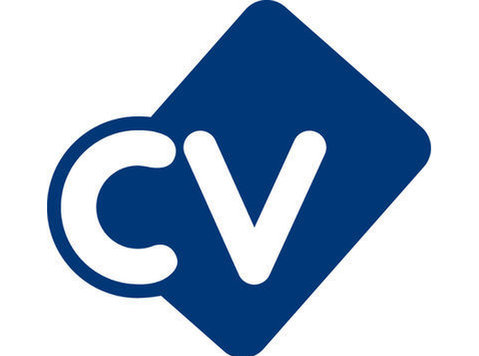 Cobham Aviation Services are looking for a Chief Engineer to be responsible to the Aircraft Maintenance Manager Rotary Wing, for the safety, regulatory compliance, operational delivery, maintenance planning, business management and overall performance of all elements of the Cyprus based Bell 412 HAR2 aircraft on a contract to support 84 Squadron at RAF Akrotiri. As the Chief Engineer, the role very much customer facing and focussed on delivering our contractual requirements to the customer.
The Chief Engineer Cyprus shall be accountable for safety, regulatory compliance, operational and business performance and overall management of the Cyprus based engineering team. Operational performance of Aircraft availability will be measured, daily, monthly, and yearly against a developed set of SMART Key Performance Indicators created and agreed with the customer.
Key elements of the role shall include but not limited to:
*
The satisfactory completion and certification of all maintenance required by contracted operators in accordance with the work specification as identified within the MOE
*
Safety & Regulatory Compliance of the Cyprus based element of Cobham's rotary EASA Part 145 maintenance organisation
*
Operational Performance – including aircraft on time delivery to meet contractual requirements
*
Financial performance in relation to manpower, material, overheads and other relevant controllable costs including Overtime
*
Staff productivity and non-productive time
*
Delivery and promotion of the Company SMS
*
Delivery of Continuous Improvement programs in line with best practice
*
Effectiveness of communication and partnerships with Key Stakeholders including Flight Operations, CAMO, Safety & Compliance and Staff.
*
Leading and championing company initiatives where appropriate
*
Liaison with key customer representative on a daily basis from Squadron personnel to the on-site Mil Cam, Operations Officer, Safety Officer and Station Commander.
Special Conditions
Aircraft maintenance is highly regulated and the safety and regulatory compliance associated with aircraft maintenance is held as the first priority. The Chief Engineer must drive and deliver a culture of safety first ahead of performance with the highest level of safety and regulatory compliance across all relevant areas including Aircraft Maintenance, SHE and Security.
Good business acumen and a well-disciplined approach to running a successful business is essential. Together with strong people skills to encourage, mentor and develop staff within the Cyprus maintenance team.
Key Responsibilities:
To lead and manage the Cyprus maintenance operation to meet Cobham's contractual requirements to include:
*
Ensuring adherence with the CAvS and Regulatory safety and quality management system
*
Ensuring compliance with all regulatory requirements
*
Delivering financial and operational outcomes in accordance with the budget, published plans and contract requirements
*
Maintaining a level of organisational efficiency and performance that delivers continuous Improvement in line with best practice
*
Ensuring that the organisation's procedures and standards are complied with when carrying out maintenance
*
Responding to quality deficiencies in the area of activity for which he/she is responsible, which arise from independent quality audits
*
Ensuring the competence of all personnel engaged in maintenance
*
Achieve optimal operational performance and maintain excellent customer and stakeholder relations.
Personal Skills/Abilities:
Licensed engineer with a sound knowledge of the Aircraft Maintenance operations with Bell 412 experience.
Sound knowledge of Regulatory requirements related to EASA Part 145 and Part M
Leadership skills with a demonstrated track record of establishing a positive organisational culture and driving performance
Basic business acumen with knowledge of business financials and financial decision making process
Good Change and Project Management Skills
Team oriented with proven advanced communication and influencing skills
Customer focussed with exceptional personal and communication skills
Self-Motivated, Confident, and assertive
A demonstrated capability to work within and adhere to a defined set of organisational values
Educational Vocational Qualifications – Highly experienced in a maintenance Supervisory Level is essential. Further Applicable Aircraft Maintenance Experience/ Aeronautical and Business Management tertiary qualifications are desirable.
Experience:
A proven record of accomplishment, over 5 years at senior Supervisory or Chief Engineer Level or similar role within the Line Maintenance experience in a challenging environment is essential.
Extensive knowledge of Regulatory requirements related to EASA Part 145 is essential.
Basic business skills to understand financial build and requirements at department Operating Profit/Loss level is desirable
Proven ability to work and deliver, to time pressure and deadlines, using basic project management and change management disciplines
Demonstrated performance in team building, fostering organisational culture and delivering continuous improvement
Demonstrated high level in Communication, Team Building and Partnership skills in dealing with stakeholders
The demonstrated ability to motivate people and influence change in line with company organisational values
About Cobham Aviation Services
We combine state-of-the-art technology with complex air platforms to deliver customised Operational Readiness Training, Search and Rescue Services, Helicopter Training and Aircraft Engineering and Maintenance.
Our end-to-end capabilities benefit government and military customers with responsive and cost-effective turn-key solutions for optimal mission performance.
About Cobham plc
Cobham is a leading global technology and services innovator, respected for providing solutions to the greatest challenges, from deep space to the depths of the ocean