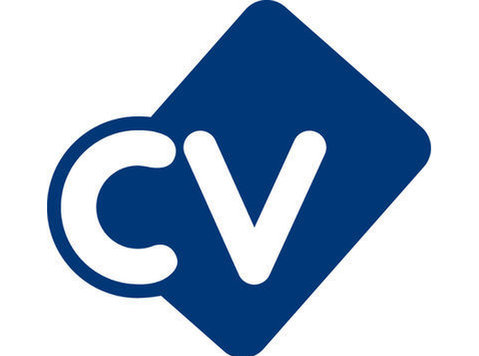 Administrator/Receptionist/Housekeeper, Limassol Cyprus
Location: Limassol+ occasional worldwide travel
Salary: Competitive according to experience.
Accommodation can be provided with consequent adjustment in salary.
Start Date: Immediate
Hours: 8 hours per day Monday to Friday and as required by work requirements.
Working for a prestigious Financial Services Company.
Administrator/Receptionist/Housekeeper required with housekeeping responsibilities for Cyprus based company. Travel may be required at short notice for approximately a week at a time, not less than 4 times per year.
Administrative tasks include travel booking, calendar management, internet research and liaising with an international administration team including participating in an international call answering system. You will deal with any correspondence, international shipping, if necessary and organise courier deliveries.
You will be responsible for cleaning and provisioning the properties based in Cyprus (but provide cover internationally when required). You will be a highly flexible person with initiative, common sense and you will have understanding and experience of contract terms, agreements, and supplier negotiations. Other duties include driving to visit properties/directors etc. and inventory management.
You will be the contact point at the properties for workmen and contractors plus help identify suitable and trustworthy suppliers to carry out tasks required for property maintenance.
You will be a point of contact for maintenance issues and records, including alarms, spare keys, back up, out of office access etc. You need to be able to use all applications that facilitate a busy and competent Housekeeper, from Google Maps and directions, to WhatsApp and file sharing.
You will also be responsible for making a property comfortable and fully stocked for occasional visits by international staff and the Principal's family and ensure the highest standard of cleaning and service. This includes household and grocery shopping, basic cooking, ensuring household stock items are stored and rotated, buying flowers and ensuring that items are replaced as necessary. You will be responsible for running errands such as taking clothes to the dry cleaners.
You must be pro-active, presentable, fit and energetic, and happy to take on all tasks. Able to handle time pressure and deadlines, with good teamwork and communication skills.
You are expected to take great pride in your work, seek job satisfaction and aim to ensure that the office & households are kept in an orderly, secure and dignified manner.
Responsibilities (Admin):
* Ad hoc admin duties, project and people coordination as part of a global team
* Secure & supervise tradesmen/contractors/ suppliers
* Maintaining property inventory & security
* Provide support on the administrative and communication aspects of immobile and mobile properties, for the family and the offices worldwide and manage day to day affairs including bills, insurance, correspondence and mail outs
* Basic property bookkeeping
* Filing and scanning
* Answering internal and external calls and diverting them to the appropriate individuals
* Provide support for the management of the premises, including office supplies, maintenance of equipment, services and facilities, including all contracts related to premises management
* Participate in the coordination of office activities, events and schedules
* Provide support to the Principal for all projects including travelling arrangements, business related projects, marketing and any other personal and sensitive nature projects
* Household shopping and errands
* General housekeeping
* Basic preparation of healthy meals, ensuring all ingredients are available
* Travel to Cyprus, UK, Monaco and any other location as required, in order to support the Principal for events and management activities
Responsibilities (Household):
Ensuring general Housekeeping duties are completely taken care of including supervising contract cleaners when required, and carrying out where and when necessary the below:
* Cleaning of the interior of the properties and the immediate areas outside, pest control, moth control, cars in clean and good working order
* Laundry & ironing
* Bed making, routine bedding and linen changes
* Property maintenance – dishes, cupboards, pantry counters and floors
Requirements:
* IT skills (must be a competent typist, able to communicate via email, use a printer & scanner and have sound MS Office skills)
* Basic money handling and accounting
* At least one previous role with a company in an office environment
* Willingness to learn the necessary systems, including document management, and Purchase Order systems
* Act as necessary for cleaning laundry and ironing
* Basic cooking skills
* Pleasant personality, honest, flexible with a good attitude
* Good initiative and self –motivated
* Discreet, tactful, and with understanding of service and support of very senior people including Family Office
* Well-presented and fit
* Fluent spoken and written English
* Driver