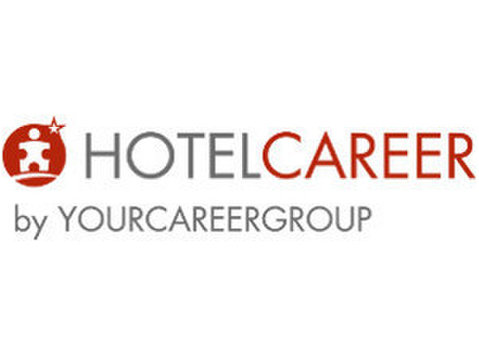 KEY DUTIES AND RESPONSIBILITIES
To ensure that the surfaces are washed prior to painting with mildew remover, using brush. .

To be able to apply coats of paint, varnish, stain, enamel, or lacquer to decorate and protect interior or exterior surfaces, trimmings, and fixtures of buildings and other structures.

Ensure the work order is understood properly and receive instructions from supervisor regarding painting maintenance.

Ensure that smoothes surfaces, using sandpaper, brushes, or steel wool, and removes old paint from surfaces, using paint remover, scraper, wire brush, or blowtorch to prepare surfaces for painting.

Ensure to fill nail holes, cracks, and joints with caulk, putty, plaster, or other filler, using caulking gun and putty knife.

To be able to select premixed paints, or mix required portions of pigment, oil, and thinning and drying substances to prepare paint that matches specified colors.

Ensure that fixtures, such as pictures and electric switch covers are removed from walls prior to painting, using screwdriver.

Ensure that drop cloth is spread over floors and room furnishings, and covers surfaces, such as baseboards, door frames, and windows with masking tape and paper to protect surfaces during painting.

To be able to paint surfaces, using brushes, spray gun, or paint rollers.

To be able simulate wood grain, marble, brick, or tile effects.

To be able to apply paint with cloth, brush, sponge, or fingers to create special effects.

To be able erects scaffolding or sets up ladders to perform tasks above ground level.
ADMINISTRATION
Liaison between Front Office, Housekeeping, Security, Health Club, Kitchen and the other departments within the hotel.
Attend daily assignment sheet given by immediate supervisor

Keep accurate completion and task records in the project files.

Keep working areas clean and well organized. Serve as otherwise directed or needed to help maintain the effective and efficient operation of the hotel.

Complete all work assigned in a safe and professional manner.

Maintain communication and give feedback with immediate supervisor to ensure that all needed materials, tools, and supplies are available or on order. Follow up on any items that may be on back order.
HUMAN CAPITAL
Help train new hires on-the-job-trainees (On the Job Training) and cross-trainees.

Provide training and technical advice to other engineers as needed or requested.

Set an example of continuous self-development.
GENERAL
Operate as an independent mechanic by analyzing problems, identifying courses of action, and implementing solutions with available resources and to a high degree of quality.

Attend meetings, training sessions and any other required meeting or training session.

Identify opportunities to innovate service delivery and product offering to meet and exceed client expectations.

Ensure safe work practices are adopted at all time and report any OHS concerns immediately to your direct manager or HR Manager.

Proactively display and embrace the Company's ROCIT Values
KEY RESULT AREAS
Complete all painting maintenance within prescribed time guidelines.

Conduct preventative maintenance inspections in accordance with schedule assigned byChief Engineer.

Maintain and account for all tools and equipment issued.

Achieve zero workplace injury/accident by following all safety procedures and directives.

Guest Satisfaction feedback

Maintains a professional and organised work environment
PERSONAL CHARACTERISTICS
Education
High School graduate or any equivalent vocational training certificate.
Experience
Two (2) years previous experience in a similar role in a hotel, hotel apartment complex or resort.

Must have expérience to

using

power tools, painting tool and other

equipments

Must have experience in colour Mixing
Technical/Skills
§
Ability to read and understand test equipment, measuring devices and safety manuals
Posses a basic understanding of principles and procedures of painting maintenance

Competent Oral and Written English Communication Skills
§
Communicate with different types of people to comprehend what they want and to provide them with information.
Knowledge of all emergency procedures, including but not limited to, fire response, emergency medical procedures, bomb threat plan, water leak emergency procedure, gas leak procedures, electrical failure procedures and elevator procedures.
Personal Attributes
§'Can do' attitude and have a drive for results
§Able to multi-task and work under time constraints
§
Able to exercise good judgment in all situations.
§
Ability to work unsupervised while maintaining attention to detail, tempo and completeness of tasks undertaken.
§Adaptable to change
§Sense of humour
This job was originally posted as www.catererglobal.com/job/91000051